Hot summer, hot new MOMO helmets.
Dear Customers, Visitors!
MOMODESIGN made the city scooter ride enviable with his latest helmets.
Get on a scooter and get yourself one of the new MOMO helmets. Be elegant, stylish and take a lot of time for yourself.
Enjoy the summer breeze and the fast city traffic using your scooter instead of your car.
Please see the new collection below:
MOMO Fighter Fluo glossy grey-fluo orange:
MOMO Fighter Fluo matt black-fluo yellow
MOMO Fighter EVO Tobacco frost- black
MOMO FIGHTER EVO Titanium frost-black
We wish you a save ride and good shopping at scooterlife.eu.
Best regards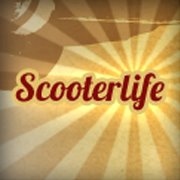 Powerbike Motorosbolt /
+36 1 3569 683/ info@powerbike.hu
2-Rad kft. Office: +36 1 3569 683 / Fax: +36 1 3569 683
1126 Budapest, Kiss János altábornagy u. 46
www.powerbike.hu
www.scooterlife.eu
www.facebook.com/Powerbike