New models from Five Gloves at Scooterlife.eu
Dear Customers and Visitors,
The new Five Gloves urban models has been arrived. If you want to ride in style with a perfectly matching quality gloves to your scooter
than five is yours. Try these models and you wont be disappointed.
(Please click on the hyperlinked pictures for price and describtion.)
Five Florida:
Five Texas:
Five Arizona:
Five Stunt Evo lite, quality for an extremely affordabel price:
We wish you a good shopping and safe ride in the 2016 season.
Best regards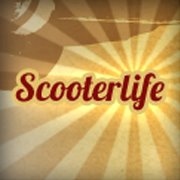 Powerbike Motorosbolt /
+36 1 3569 683/ info@powerbike.hu
2-Rad kft. Office: +36 1 3569 683 / Fax: +36 1 3569 683
1126 Budapest, Kiss János altábornagy u. 46
www.powerbike.hu
www.scooterlife.eu
www.facebook.com/Powerbike