New Momo arrivals!
Dear Customers,visitors,
We have enlarged our Momo helmets selections, with some new colors.
Momo also updatd the fit of the helmets, so we get more confort for the same money.
Please see the new colors below:
Momo Fighter Evo matt titanium/frost black
Momo Fighter Matt black/fluo yellow
Momo Fighter Evo pearlwhite/black
Momo Fighter matt black/white
We wish you good shopping and safe scooter or motorcycle ride.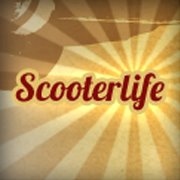 Powerbike Motorosbolt /
+36 1 3569 683/ info@powerbike.hu
2-Rad kft. Office: +36 1 3569 683 / Fax: +36 1 3569 683
1126 Budapest, Kiss János altábornagy u. 46
www.powerbike.hu
www.scooterlife.eu
www.facebook.com/Powerbike