NEW! Major Bankcards and Paypal acceptance at Scooterlife.eu faster, cheaper, better
Dear Customers,
Our new online payment system (OTpay) is ready to take your payments.
Our new systerm does accept most of debit and credit cards as Visa, Master, Maestro, American Express.
We do accept
payments as well, to get this payment option please scroll down to Paypal in our payment mode menu by the proceed to checkout.
In case of purchase we confirm your order and notify you in email about the details. You can track your order in any case at GLS
website, we provide tracking code after purchase and confirmation.
If you have questions please do not hesitate to mail us.
We wish you good shopping and safe motorcycle or scooter season!
Andras Hunyady
scooterlife.eu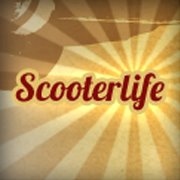 Powerbike Motorosbolt /
+36 1 3569 683/ info@powerbike.hu
2-Rad kft. Office: +36 1 3569 683 / Fax: +36 1 3569 683
1126 Budapest, Kiss János altábornagy u. 46
www.powerbike.hu
www.scooterlife.eu
www.facebook.com/Powerbike