On traditional way.
Vintage style, hand made european workmanship and quality without compromise.
The video below shows the history of Stylmartin factory and the manufacturing of the Rocket model.
Klick on
this link to
see our Stylmartin boots and shoes selection
We wish you good shopping and safe scooter or motorcycle ride.
Best regards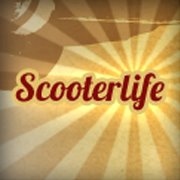 Powerbike Motorosbolt /
+36 1 3569 683/ info@powerbike.hu
2-Rad kft. Office: +36 1 3569 683 / Fax: +36 1 3569 683
1126 Budapest, Kiss János altábornagy u. 46
www.powerbike.hu
www.scooterlife.eu
www.facebook.com/Powerbike